Charities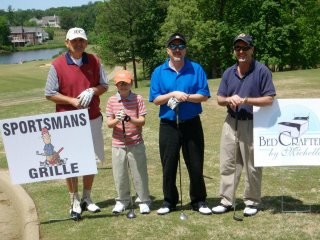 David is proud to have been a part of the annual 'Breast Cancer Awareness' charity golf outing at Ford's Colony Country Club.  Each year he has sponsored a team of four and  two holes. 
David  enjoyed his role in locating new participants and was a key figure in the 2009 -2012 events as they raised over a combined total of $185,000. 
Most recently, David joined his clients and family members in Habitat for Humanity in Toana, Williamsburg. 
Other charities that David is an annual contributor are:
-   The Children's Cancer Research Coalition
-   The Virginia State Trooper's Association
-   The Committee for Missing Children Inc. 
-   The Children's Hospital of the King's Daughters